How to effectively prepare for and conduct a successful phone interview that would result an in-person interview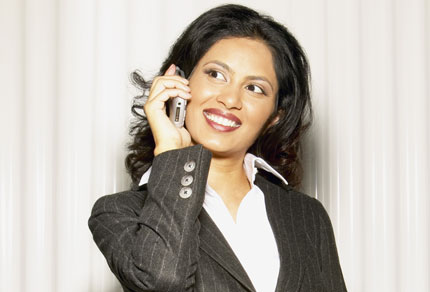 1.  What is the most important goal for a candidate to accomplish from the phone interview
This is a screening process that is normally conducted by the HR Manager to select qualified candidates for face to face interviews.
 Your job is to secure a face to face interview by selling yourself to the company.
2.  The MUST DO steps in preparing for the phone interview
Study the company web-site in-depth (every page)
Google the internet for pertinent information on the company; news articles, promotions, new senior associates joining the firm, mergers, acquisitions, etc.
Study the job description
3.  How to control your environment before and during the phone interview
Eliminate noise: TV, Children, Airports, dogs barking, driving a car.
It is recommended to use a land line for best reception.
If you will be using your cell phone make sure you have good reception
4.  How to you want to be perceived on a phone interview
Honesty and integrity
That you are interested in the company and position
Friendly; Enthusiastic; Articulate, Intelligent; Prepared, Knowledgeable, Positive, Upbeat, Excited, Passionate.
Be aware of your voice tone – If you had a bad day this will be picked up by the interviewer. You want the interviewer to hear a positive, upbeat person on the other end of the phone line
5.  Do's and Don't of a successful interview
Keep your answers brief and to the point
Do not elaborate unnecessarily.
Listen carefully to what is being said.
Don't talk over the interviewer or interrupt.
Don't bad mouth your previous employer or co-workers.
Refrain from sharing too much personal information
Do not make excuse for your mistakes.
Take responsibility and share how you learned from a challenging experience.
6.  Securing an invitation for an in-person interview.
Thank you for your time. I really enjoyed our dialogue. Based on our conversation today, I am highly interested in this position.
What are your thoughts about us getting together for an in-person interview?
What needs to happen for me to get to the next step?
When will you be making your decision on bringing people in for an in-person interview?
7.  Appropriate follow-up after the phone interview.
Send an email "thank you"
Thank them for their time
Reiterate the reasons why you think you are a good match for the position.
Express your interest in meeting with them soon.
8.  What questions to ask if you are invited for an in-person interview
Who will I be interviewing with?
Can you tell me something about their management style and personality?
What is your dress code?
What is the company culture?
Where is the interview being held?
What to take with you to the interview
Clean resume that matches the one you sent to the employer
Portfolio or examples of your work that is pertinent to the position
References (Again, make sure they are up to date with correct information)